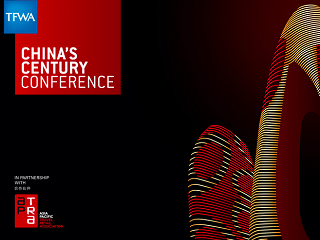 Registration for the TFWA China's Century Conference, being held in Sanya, Haitang Bay, Hainan from 5th to 7th March 2019, is now open.
China Duty Free Group (CDFG) has confirmed its support of the event as Diamond Sponsor. The company is China's leading travel retailer, operating more than 200 duty free stores at airports, railway stations, ferry terminals and other travel locations.
Erik Juul-Mortensen, TFWA President, said: "We are delighted that China Duty Free Group is supporting our conference in Hainan as Diamond Sponsor. The event is taking place close to the CDF Sanya International Duty Free Shopping Complex, one of the most impressive duty free operations anywhere in the world. As such, we feel that the location for the 2019 conference is entirely appropriate.
"With the support of CDFG and our other valued sponsors, we will strive to provide delegates with another informative and enjoyable conference in China, which of course remains one of the largest and most important markets in our industry."
The conference, which will take place in the stunning surroundings of the Grand Hyatt Hotel at Sanya Haitang Bay, is organised by TFWA in partnership with the Asia Pacific Travel Retail Association (APTRA). The event follows very successful editions in Beijing in 2013, Shanghai in 2015, and in 2017 in Guangzhou.
Delegates can book their place and find further information at www.tfwa.com.